NEW! - www.MovingTowardModesty.com is now a new site. Check it out!
Another new site on dress reform is www.SistersinSkirts.com.
Links for finding modest clothing and patterns. We are not necessarily endorsing these web sites, but have included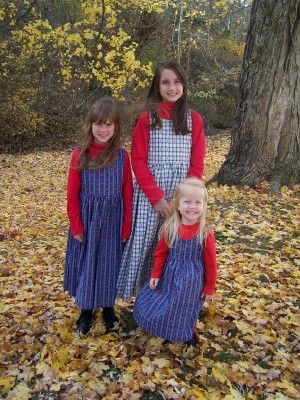 them to assist you in finding modest clothing. If you have some nice photos of modest clothing, or some good links, please let us know!
Photos of Various Styles – and examples of modest attire

Patterns and sewing tips

Common Sense Patterns - http://www.commonsensepatterns.com

Practically Pretty - http://practicallypretty.blogspot.com

Paisley Pincushion - http://www.paisleypincushion.com

Sew Modest - http://www.sew-modest.com

Sew Modest Clothing - http://www.sewmodestclothing.com

Sense and Sensibility - http://www.sensibility.com

Candle on the Hill - http://www.candleonthehill.net

The Kings Daughters - http://www.modestsewingpatterns.com

Babies and Bows - http://www.babiesnbows.com

Modest Clothing Websites

Modest Apparel - http://www.modestapparelusa.com

Simply Modest - http://www.simplymodest.com- used clothing

Modest Clothing - http://www.modestclothingpa.com/women_long_skirts.html

Modest Clothing - http://www.modestclothing.com

The Play Dress - http://theplaydress.com - delightful little girls' dresses

Simply Graceful - http://www.simplygraceful.com/Index.html

Ringgers - http://www.ringgerclothing.com

7 Sisters Sewing - http://7sisterssewing.com

Long skirts - http://www.desertstore.com/women/long-skirts

Phyllis Jean - http://www.phyllisjean.net/modest-skirt.html

Hannah Lise - http://www.hannahlise.com

Jumpinbloomers - http://www.jumpinbloomers.com

Hen and Chicks - http://henandchicks.typepad.com/willing_hands_sewing

Modest Wedding Gowns - http://www.couturedebride.com

Below the Knee http://www.belowtheknee.com

Butter and Honey -http://www.butterandhoney.com

Made with Love - http://madewithtlc.com

Lydia of Purple - link

Long skirts - http://www.shukronline.com/womens-skirts.html

Long skirts - http://www.modestworld.com

Seams Like Yesterday - http://www.seamslikeyesterday.us/MamasDressShoppe.htm Maternity & babies clothing

Modest Wedding Gowns - http://www.totallymodest.com

Modest Wedding Gowns - http://www.beautifullymodest.com

Modest Wedding Gowns - http://www.latterdaybride.com/

Please note: (Not everything found on these websites is necessarily modest)

Lilies of the Field - http://www.liliesapparel.com
Modest Swim Wear

Based on the principles found on this web site, we do not condone mixed swimming. Here are some options for feminine swimwear when swimming with female companions. See the book "Christian Modesty and The Public Undressing of America."

Swim Modest - http://www.swimmodest.com

Modest Swimwear Solutions - http://www.modestswimwearsolutions.com/swimsuitpictures.htm - over 30 options!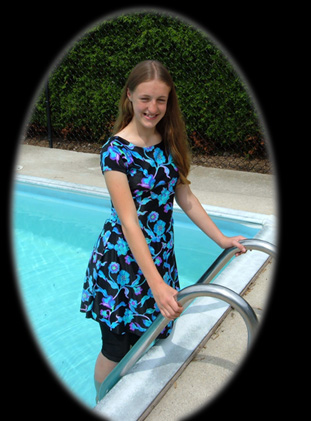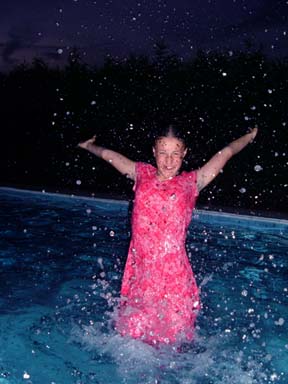 Why Do You Dress Modestly?

Glad you asked! :) I don't speak for any other swimwear company, church group, or individual, but only for myself. Personally, I choose to cover up because I want to glorify God with my body and to save myself for my future husband if I one day marry. I believe that how a person dresses is a personal choice, and that they should do what they know is right before the Lord.

The Bible encourages women to dress in "modest apparel" and also says that "it is good for a man not to touch a woman". We all know that men are stimulated by sight, and women by touch. I believe that these guidelines are given to us by God for our own protection. Our sexuality is something that is very special and was given to us by God to share with our spouse. I know that our culture would not agree with this, but I do not speak for our culture. This is what I believe to be true from God's Holy Inspired Word, the Bible. But God has also given us free wills. We can choose to treasure and save our bodies, or to expose ourselves for anyone to see.

The Bible doesn't give exact guidelines as to what type of garment is modest and what is not, so we need to use common sense and ask the Lord for discretion. Would this outfit stimulate a man in a way that we wouldn't wish? A man should also use discretion in how he treats a woman so that he doesn't produce feelings in her which may not be right. Because modesty is a personal choice, and something that we each should prayerfully consider, our purpose at Modest Swimwear Solutions is not to make some kind of "rule" about what style of swimsuit is modest. I only wish to make another option available for ladies who appreciate modesty or are looking for sun protection.

Crystal
Simply Modest Swimwear
More Swimwear - http://meanttobemodest.com/index.html
http://www.hydrochic.com/shop-swim-bottoms.html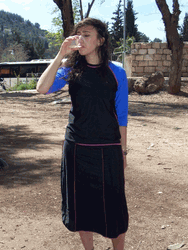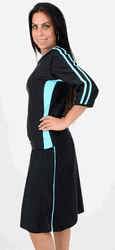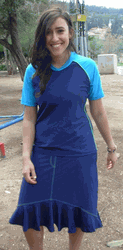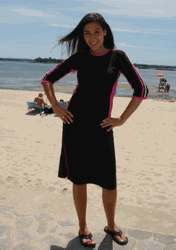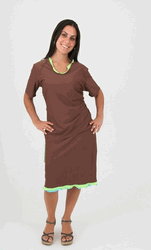 "At HydroChic we understand that being a woman of integrity and modesty carries through in all your daily activities even when you are out for a swim. You won't compromise your sense of self and what's right for you and you certainly don't want to miss out on family fun vacations. Now you don't have to compromise. We carry a full line of modest swimwear in various styles, colors, sizes, and plus sizes as well.

Hydrochic offers savvy modest swimwear that's modest enough to wear anywhere, everywhere and still feel fashionable! We understand that a modest lifestyle is 24/7, we get it. With HydroChic you can be free to be you and enjoy the water."